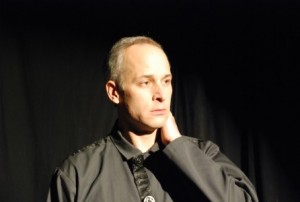 The Westerbork Serenade (by David Natale) tells the true story of Jewish cabaret performers held by the Nazis in the Dutch transit camp of Westerbork.
From 1942-1944, some of Berlin's greatest stars performed at Westerbork, thereby delaying their transport to death camps. Based on interviews with survivors, David Natale portrays songs and vaudeville sketches that were actually staged in the camp revues.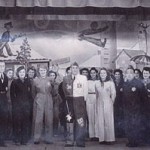 The Westerbork Serenade is the title of an acerbic love song written by Dutch singing duo, Johnny and Jones, in 1944, just months before their deportation to Auschwitz.
In 2010 David Natale performed a critically acclaimed tour of Westerbork Serenade in Netherlands. You can now order a multi camera recording of one of these shows masterfully edited by the award winning film maker, Erga Netz. Also available is a new documentary about Westerbork in which Mr. Natale is featured. It is called: Swing Me to the End of Life, Echoes of Johnny and Jones.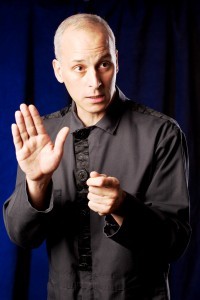 Natale conveys with economy and depth a gripping, true life story and the people caught up in it…he is actor enough to carry it alone.
Misha Berson, Seattle Times
Natale transforms the story of Westerbork into a universal meditation on art sacrifice and survival…His deep personal investment in the material, along with obvious talent, gives Westerbork an undeniable moral force.
Richard Morin, Seattle Weekly