THE CHARACTERS  
Born in Vienna in 1898, Engel was a well-known comedian and director. He made several films and many comedy records.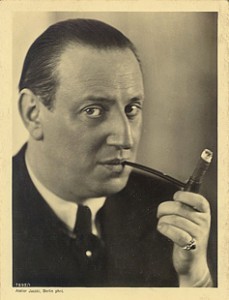 Max Ehrlich
Was Born in Berlin in 1892. He was one of the great comics of pre-war Germany. Ehrlich had an impressive stage career as an actor and director; as well as more than forty film credits. He formed theatre troupes, made records and wrote a best-selling book.
max-ehrlich.org
youtube.com/watch?v=LQjAqaXzCiQ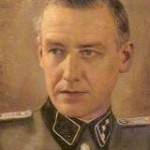 Konrad Gemmeker
Born in Dusseldorf in 1907, Konrad Gemmeker was a police administrator before the war. As commandant of Transit Camp Westerbork, Gemmeker oversaw the deportation of 100,000 Dutch Jews. After the war he received a lenient prison sentence and returned to Germany in 1951.
http://www.holocaust-lestweforget.com/albert-konrad-gemmeker.html
http://nl.wikipedia.org/wiki/Albert_Konrad_Gemmeker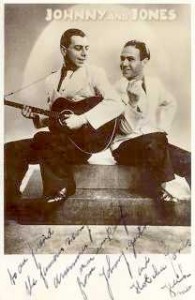 Johnny and Jones
Johnny (Nol van Wesel, b.1918) and Jones (Max Kannewasser, b.1916) are regarded as Holland's first teen idols. In the late 1930's they put out several successful records, and made regular radio appearances.
swingmejohnnyandjones.com
godutch.com/windmill/newsItem.asp?id=705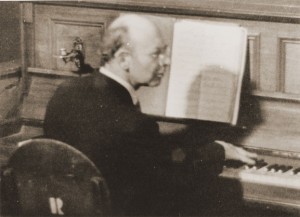 Willy Rosen
Born in Magdeburg in 1894, Willy Rosenbaum learned to play piano as a boy. After being wounded during WWI he began his career by entertaining soldiers. Rosen was one of the most popular musical personalities in pre-war Germany. His catch phrase was"Text and Music by Me!"Willy moved to the Netherlands and with Max Ehrlich, formed the troupe, DerProminenten.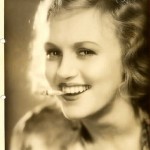 Camilla Spira
Camilla Spira was born in 1906 to Jewish actor Fritz Spira and actress, Lotte Spira Andresen. She had a successful stage and film career usually playing sweet young girls. Under the Nazis her half Jewish status forced her to work in the Jewish Kulturebund. She eventually moved to Holland with her Husband daughter and son.
defa-sternstunden.de/camilla-spira
WESTERBORK PHOTOS AND SHOW PROGRAMS
THE WESTERBORK STORY
In the fall of 1939 the Dutch government set up a refugee camp near the town of Westerbork in Northeastern Holland in order to house the growing number of refugees fleeing Nazi Germany. Germany invaded the Netherlands in May of 1940. Like everywhere they controlled, the Nazis systimaticly began anti Jewish measures. In July of 1942, the Nazis took over Lager Westerbork and converted it to a transit camp to hold Jews until they could be deported to death and slave labor camps in Germany and Poland. Though unpleasant, Westerbork was not a death camp. It was crowded and food was meager, but the camp was survivable. However for most it was only a temporary stopover. Almost every Tuesday for two years a transport train would deport one to three thousand Jews to their fate (Usually in Auschwitz). Westerbork's third commandant, Albert Konrad Gemmeker, allowed a degree of leniency to his inmates. Arts groups and orchestras were formed. There were schools for children, and even barber shops and a camp "store" where people could acquire goods previously looted from Jewish homes. Gemmeker's pet project was a weekly cabaret revue. Before the war many famous stars of German cabaret and cinema fled to Holland where they could still perform. The unlucky ones eventually found themselves in Westerbork. A great fan of pop music and culture, Gemmeker, allowed them to put on shows in the camp and even allocated camp funds and requisitioned the required materials. To be in the show kept one off transport. No one knew the extent of the horror that awaited them at Auschwitz. It was assumed that in the east were the harshest labor camps to be avoided at all costs. All of one's creative energy and ingenuity was focused on staying off the train. But it was inconceivably insane to think that everyone deported was going to almost certain death. It was inconceivable, insane and true. When the Canadians liberated Westerbork in May of 1945, there were only 900 Jews remaining in Westerbork. Of more than 107,000 Jews living in Holland before the war only 5,000 survived.
WESTERBORK INTERVIEWS
Selections from interviews with Hannelore Cahn, Hans Margules and Louis De Wijze. Recorded 1997-98.